What are people looking for, when they are looking for sex? Speaking of web searches, Google knows a lot about this stuff, obviously, but doesn't tell. PornMD, instead, has decided to share some information about sex searches related to PornHub properties (PornHub is the most visited porn website of the world). A new section called PornMD LIVE shows what users from all over the globe are searching for, in real time.
Another section shows the top 10 most commonly searched terms on the network over a 6 months period, for each country.
So I have decided to aggregate these data in order to visualize similiarities and differences among sex searches from different countries.
Sankey diagram allows to easely see countries on the left and searches on the right. Common keywords are represented by bigger boxes.
Overall there is a tendency to search for themselves: for example, the top search term for Italy is "Italian", Germany's is "Germany" and so on.
Common sex fantasies in Europe are related to: amateur, mature, massage, casting, MILF, teen, anal.
But there are countries like Ireland, Romania, Hungary, Finland, Ukraine, that have peculiar, and sometimes weird, porn tastes. For example, Irish are looking for "drunk" people, Romanians and Hungarians for "mom and son" scenes.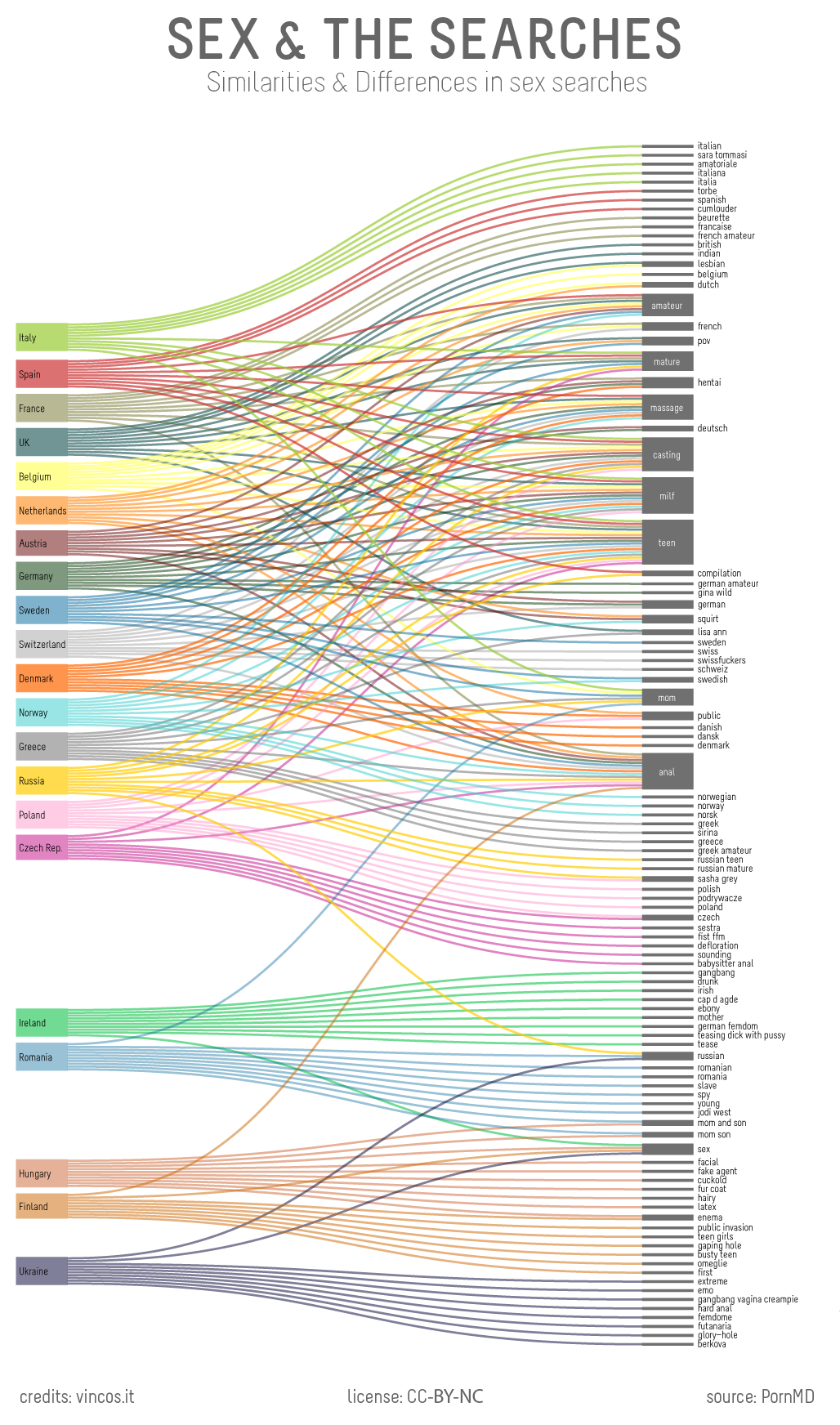 Expanding the work to all the globe, I have identified the most common terms for each continent. In the data visualization below you can see the most shared keywords worldwide. MILF, teen and anal seem to be the most recurring ones.