A new map showing the most popular social apps (social networks + instant messaging services) by country.
My World Map Of Social Networks was essentially based on web traffic data (desktop and mobile). This new World Map Of Social Apps is about app usage through smartphones and tablets (source: AppAnnie).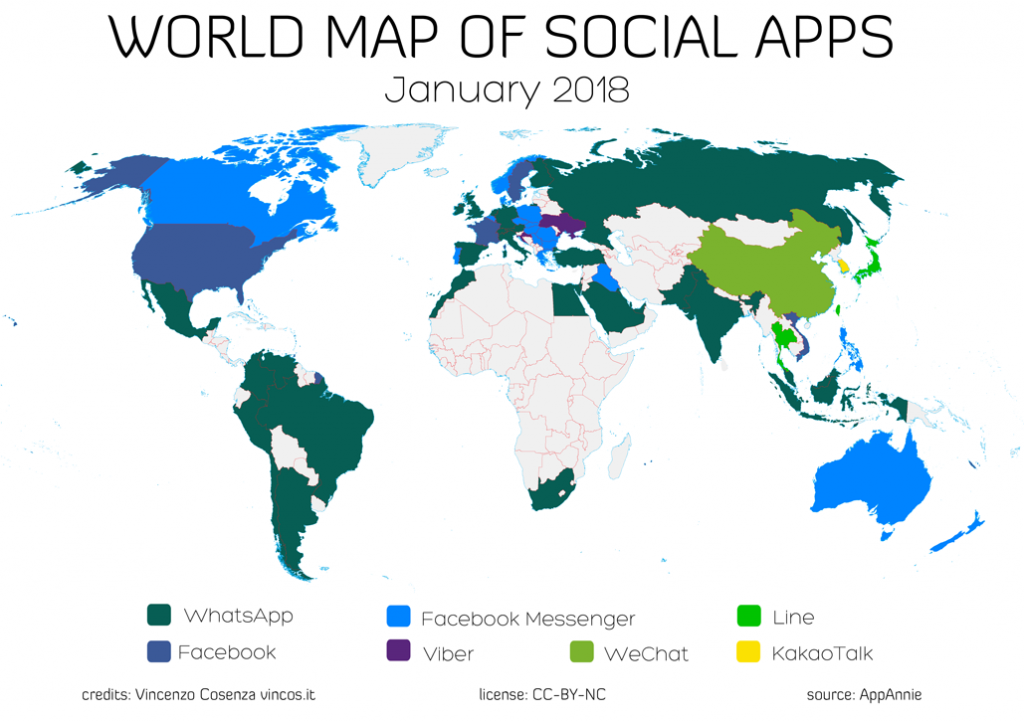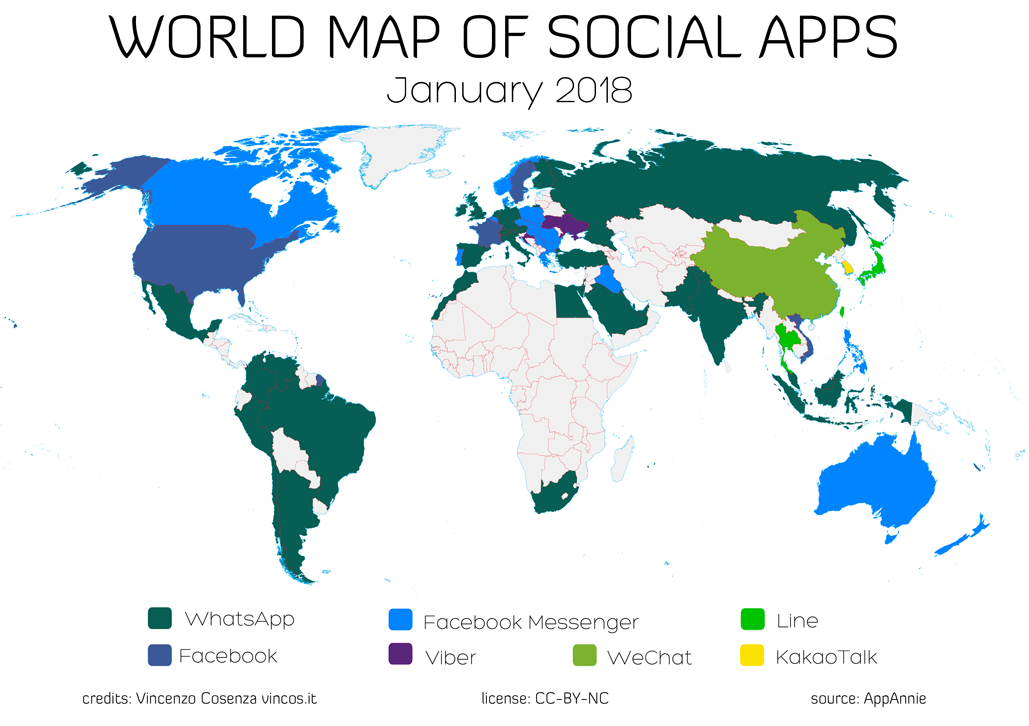 While Facebook is the first destination for web navigation, the same can't be said with regards to its app usage. In fact, the popular social network (2,3 billion active users) proves to be a leader in just 4 countries: United States, France, Sweden, and Vietnam.
In all the other countries worldwide, Facebook is actually facing the "friendly" competition of WhatsApp and Facebook Messenger, both still part of the Zuckerberg's ecosystem.
WhatsApp in particular, with its 1,5 billions monthly active users, leads the way across 32 countries, being very succesful in Italy, Germany, UK, Spain, Russia, as well as in the whole South America, India and Saudi Arabia.
At this rate WhatsApp will surpass Facebook in the next two years.
On the other hand, Facebook Messenger, spin-off of the largest social network, is also growing rapidly, currently counting 1,3 billion monthly active users, being the no. 1 app in 17 countries from Canada to Australia, and some Eastern Europe territories.
Overall, the Zuckerberg's empire is now facing 4 main rivals globally:
– WeChat (Tencent), with 980M monthly active users, is dominant in the Greater China.
– Line, with over 200M monthly active users, prevails in Japan, Taiwan and Thailand.
– Viber (Rakuten) is the leader in Ukraine and Croatia.
– KakaoTalk is strong in South Korea.
It will be interesting to see whether and how these numbers, and related proportions, are going to change over the following years.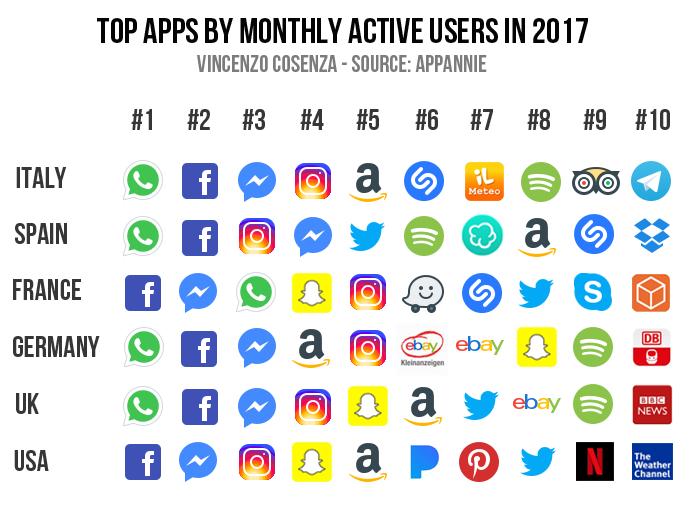 If we look at the top 10 apps by usage in some selected Western countries, we can maybe find a better evidence of the overall Zuckerberg's power: the top 3 most used apps are in fact all services coming from the Facebook ecosystem.
Snapchat is gaining popularity in France, UK and US. Twitter disappeared from the Italian and German rankings. Pinterest is gaining traction in US. Amazon and Spotify are used everywhere.